Published on Tue., October 16, 2007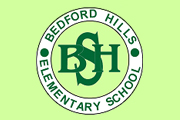 Plan Description:
This Master Partnership between Earth Education at Kum-Ba-Yah and Bedford Hills Elementary School is designed to provide academic and volunteer support for environmental education in and on the school grounds. This mutual partnership will provide an opportunity for partners to work together to promote positive school and community relations. Kum-Ba-Yah will provide expertise in experiential education giving the students and teachers the opportunity to learn about our environment in an outdoor setting.
Major Objectives:
To assist Bedford Hills students in planting gardens in the courtyard area.
To provide direct experiences with nature to enrich and reinforce classroom study of the life sciences and math application.
To enhance ecological principles through investigation and to help identify many organisms in our local ecosystem.
To reinforce classroom instruction and the Standards of Learning objectives in the areas of science and math.
To continue to maintain and use the trail between Bedford Hills School and Camp Kum-Ba-Yah as an outdoor learning tool.
Major Activities:
Kindergarten students would participate in a Pond Walk in the spring to enhance sensory awareness and learn about life cycles.
First grade students participate in an interactive activity about animal adaptations and search for clues that reveal the identity of the different types of animals living the forest at Camp KBY.
Second grade students learn about life cycles and search for their animal babies in a fun matching game, then use the information to find a suitable habitat in which to live.
Third and fourth grade students are led through a variety of hands-on outdoor activities as they explore the forest, meadow, and pond at Camp KBY.
Fifth grade students will participate in a modified program modeled after "Rangers of the Earth Program"  where they receive an excellent review of the concepts of communities and energy flow in an ecosystem.
Finally, with funding from the Bedford Hills PTO and with the cooperation of the Earth Education coordinator, Gardens will be planted in the school courtyard that follows a specific grade level theme. This garden planting will be completed over several successive years.
Evaluation:
All parties will provide a written evaluation of partnership activities by completing a partnership evaluation form at the end of the school year. 
Planning Committee Members
Team Members:
Barbara Hayth, Principal, Bedford Hills School
Lora DeVan, Earth Education Coordinator
Jean Clements, Executive Director at Camp Kum-Ba-Yah
Rob Quel, Administrative Assistant, Bedford Hills School
Jenny Tugman and Kris Lloyd, Bedford Hills PTO