Published on Thu., February 7, 2013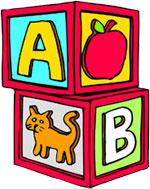 When? April 17, 2013
Where? At your child's zoned school. Click here to find out what school your child will attend. 
What is pre-registration? This is an opportunity for you to visit your child's school, ask questions, and receive more information on what you need to do now to have your child ready to start school in August.
Why should I pre-register my child? Pre-registration helps parents get the following records required by the Code of Virginia for their child to start school. If needed, these forms are available at every registration site:
State birth certificate
Social security number
Immunization record
Physical examination
REGISTRATION FREQUENTLY ASKED QUESTIONS
Do I need to bring proof of residency such as utility bills, rent/mortgage agreement to registration?  Be prepared to provide two current forms of proof of residency. A driver's license is not considered a proof of residency.
What shots will my child need to enter school?
See immunization requirements
Does my child need a birth certificate to enter school?
Yes!  Each student entering Lynchburg City Schools for the first time must have a state issued birth certificate, not the hospital issued certificate with the little feet.
Will there be free/reduced breakfast/lunch forms available at registration?
Yes!  Families with financial need are encouraged to complete an application for free/reduced meals.  The students' privacy is kept at all times so that there is no way to distinguish between those who gets free/reduced meals and those who don't.