Published on Mon., October 22, 2018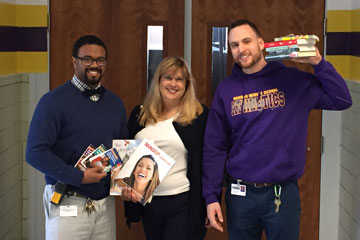 Members of the Lynchburg City Schools Special Education Advisory Committee (SEAC) are helping LCS recognize Disability History and Awareness Month this October by distributing and presenting books and other materials endorsed by the SEAC to schools. These books and materials are specific to disability awareness at each school.
The month of October has been recognized as Disability History and Awareness Month since 2009, when the General Assembly passed a resolution that was initiated by a group of youth with disabilities, with the vision that disability history education and awareness will promote positive attitudes in schools creating a culture of mutual respect, understanding, and equal opportunities for all.