Published on Thu., April 29, 2010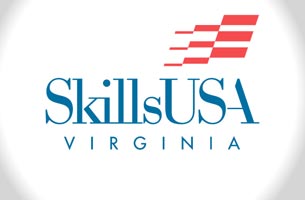 A team of E. C. Glass students recently took part in a competition that confirmed they are ready for the workplace. In fact, these students are among the most prepared in the state. Three E. C. Glass students won state titles in the SkillsUSA Leadership and Occupational Contests held Saturday, April 24, 2010 at the Hampton Roads Convention Center. Quintin Penn took first place for Extemporaneous Speaking, Kia Liggon received first place in the Extemporaneous Writing category and Nick Baum won first place for Related Technical Math. Ondrea Smith placed third in the Essay category.
Other students who placed include:
Quintin Penn – 6th Place Promotional Flyer
Antigona Kastrati – 7th place Customer Service
Ondrea Smith – 7th place Job Interview
Nick Baum and Quintin Penn have qualified to compete at the National Convention in Kansas City in June.