Parents, Guardians, and Community Members
The safety and security of the school community is a top priority of Lynchburg City Schools. For your protection and that of the students and staff, the school division conducts a background check on all volunteers involved in our schools. Each year that you plan to volunteer, you will need to complete a volunteer application prior to working in the school. All data submitted is kept confidential.
See the Guidelines for School Volunteers to understand the responsibilities and expectations that apply to all Lynchburg City School volunteers.
Thank you for volunteering your time!
Differences Between a Visitor and Volunteer
A visitor is anyone who is coming to school during school hours for general activities with their student. A visitor DOES NOT need to pass a full background. Visitors must provide a valid ID to the main office. Visitors are checked in the school's Raptor system, which checks for registered sex offenders. Once cleared by Raptor, visitors are invited to join their student in the school. A felony on a parent or guardian's record DOES NOT mean they cannot come to their student's school.
A visitor can:
Come eat lunch with their child
Go on field trips with their child, but NOT supervise other children
Attend school assemblies, field day, parent involvement events and after-school events
A volunteer is anyone who wishes to supervise children other than their own child during the school day and at school-related activities. A volunteer DOES need to pass a full background check by completing the Lynchburg City Schools Volunteer Application. 
A visitor must complete the volunteer application to:
Chaperone or supervise other children during onsite and/or offsite school activity
Chaperone or Supervise other children on a school bus
Parents
Parents, we are delighted that you are considering joining the partnership of volunteers and educators who work together to help students grow and learn. Education is challenging and costly, but your help can make a difference in the quality of service the schools can provide.
Your experience, knowledge, and skills are valuable to us and will be put to good use. As a warm and caring adult, your personal gift of assistance and time will have a lasting impact on our children. 
We hope you will find your volunteer work in the Lynchburg City Schools exciting and satisfying.  Thank you for your support of education and the youth of Lynchburg.
Lynchburg City Schools asks every parent of every child to do the following:
Spend 5 minutes or more reading to your child and/or discussing school with your child every day.
Contribute 5 hours or more of volunteer service to your child's school each year.
Give 5 days or more of attendance at school events.
Donate 5 dollars or more to school's PTO.
Take 5 classes or more of schooling beyond high school.  A GED or high school diploma is encouraged of every parent, and if they don't have one, LCS has programs to help you get one.
Community
As members of our community, your skills are a valuable resource inside the classroom, your presence is a welcome face at our many events, and your dollars help support our mission for every child. Consider volunteering today!
Sponsor a student
Volunteer at a school or event
Attend an LCS event
Read or donate a book to a school
Donate to LCS through our various partnerships
Students
Every single student has something to offer to the community, whether it's a talent, a kind word, a selfless deed, an intellectual discussion or something else. Lynchburg City Schools asks every student to have a positive influence for those around him or her by doing the following:
Take 5 minutes a day to talk with your parent, guardian or siblings about school.
Commit 5 times to tutoring someone, being tutored, or both, each semester.
Give 5 words of encouragement to someone at school each day.
Contribute 5 acts of character each week.
Participate in 5 activities each year highlighting your unique talents and abilities (art, poetry, essay, theatre, math, athletics, etc.).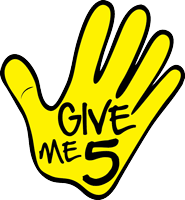 Students Involvement
5 Minutes
5 Times
5 Words
5 Acts
5 Activities
Parent Involvement
5 Minutes
5 Hours
5 Days
5 Dollars
5 Classes
Community Involvement
Students
Hours
Events
Books
Dollars