Our elementary Schools for Innovation (T. C. Miller and Dearington) provide students with a variety of innovative and challenging instructional experiences which employ the latest trends in educational technology and instructional methodologies. Both schools offer instructional activities in science, technology, engineering, and math. Dearington also offers activities in Spanish and leadership. T. C. Miller also offers activities in dance, theatre, and visual arts.
At the middle school level, students attending Paul Laurence Dunbar Middle School for Innovation have the opportunity to participate in instructional activities such as drama, marine science, herpetology, world languages, television studio, science, technology, engineering, and math.
If you reside in the student attendance zone for a School for Innovation (SFI), your child will automatically be assigned to the respective school and you do not need to complete this application.
If you do ​not​ live in the attendance zone of the desired school and you wish to apply, complete and return the application in one of two ways:
Hand-deliver the completed application to the School Administration Building by 4:30 p.m. on ​March 16, 2018; or
Mail the completed application with a postmark ​no later than March 16, 2018​.
Please do not return applications to the school. The application must be mailed or hand-delivered to the LCS School Administration Building, 915 Court St., Lynchburg, VA 24505.
Parents interested in year-round school click here.
About the Schools
Each school offers a supportive learning environment that promotes the intellectual, creative, social and physical well being of each child.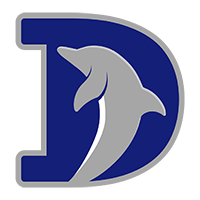 Dearington Elementary School for Innovation
STEM, Spanish, and Student Leadership are three focus areas that designate Dearington as an innovative school. From Kindergarten through second grade students focus on language and culture of Spanish speaking countries. In third through fifth grades students learn the basics of the Spanish language. Our STEM labs capture students in engaging instruction each week 'Under the Sea' or in 'Magical Illusions'. Our Student Leadership program engages students to take active leadership roles. Students graduate from our FINS Up! program weekly as they work through a guidance lead curriculum. FINS Up!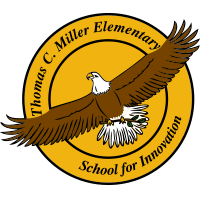 Thomas C. Miller Elementary School for Innovation
This school has a special emphasis in the areas of science, technology, engineering and math. In fact, TCM was recently recognized as the division's first STEM school. The core content is woven through all classes creating an integrated approach to instruction. The units of instruction focus on a higher order of thinking skills and the standards of learning. The school also offers instructional activities in the areas of dance, theatre and visual arts and stresses creativity and developmentally appropriate practices in all grades.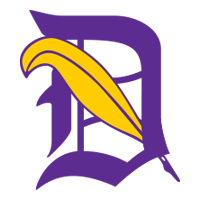 Paul Laurence Dunbar Middle School For Innovation
Whether your child excels in math and science or loves the arts, DMS has a place for him/her. For the aspiring scientists, the middle school has a herpetology center, laserium and 500 gallon salt water touch tank. For those students who love the limelight, the award winning drama program and student produced television station should create a world of inspiration. On top of those unique courses, the school has extensive world languages offerings. 
2018-2019 SCHEDULE FOR SCHOOLS FOR INNOVATION SELECTION PROCESS
2/16/18

The elementary and middle schools will distribute letters/applications to students:

Grades Pre-K-4 will receive:  letter/application for DESI & TCM
Grades 5-7 will receive:  letter/application for Paul Laurence Dunbar Middle SFI (DMS)

3/8/18
TCM – Open House
7:00-8:15 p.m. at TCM located at 600 Mansfield Avenue
Other times by appointment by calling 515-5300
3/8/18
DMS – Evening of Innovation
6:30-7:30 p.m. at DMS located at 12th & Polk Streets
3/13/18
DESI – Open House
10:00 a.m.-3:00 p.m. at DESI located at 210 Smyth Street
Other times by appointment by calling 515-5220

3/16/18

SFIs & BASS Application Deadline at the School Administration Building in the Department of Information Technology by 4:30 p.m.

4/13/18

The department of information technology will mail the acceptance and waiting list letters to parents that applied to one of the Schools for Innovation before the application deadline.

4/27/18

Deadline for parent/student responses to the student acceptance letters.
For elementary schools for innovation, make sure to check the box to indicate the school or schools to which you are applying—you may apply to one school or both. ​Each application will be reviewed by a selection committee. Student academic, attendance, and discipline records will be a part of the review process along with the interest statement.
For an applicant who has an Individualized Education Plan (IEP), we will review the IEP to determine whether we can implement the IEP at the school for innovation. Some special education services are so unique that they are available only through division-wide programs at specific schools.
For further information on the SFI application and selection process, please contact the department of information technology by email at  gillespieac@lcsedu.net or by phone at (434) 515-5017.
The deadline to apply to one of Schools For Innovation for the 2018-2019 school year is March 16, 2018. Applications should be sent to the following address:
Lynchburg City Schools
School Administration Building
Department of Information Technology
915 Court Street
Lynchburg, VA, 24504
Visit our Schools and Meet our Staff
Dearington Elementary School for Innovation
Mr. Daniel Rule, Principal
210 Smyth Street
Lynchburg, VA 24501
(434) 515-5220
T. C. Miller Elementary School for Innovation
Mr. Jeff Guerin, Principal
600 Mansfield Avenue
Lynchburg, VA 24501-3340
(434) 515-5300
P. L. Dunbar Middle School for Innovation
Dr. Derrick Brown, Principal
1200-1208 Polk Street
Lynchburg, VA 24504-3149
(434) 515-5310