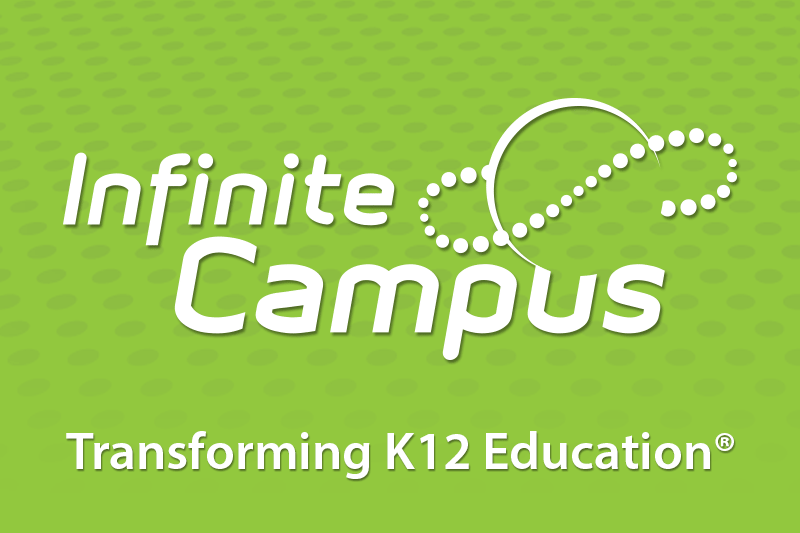 As part of our continued effort to provide parents and guardians with information about their student's progress, Lynchburg City Schools uses an online parent portal called Infinite Campus. Infinite Campus is a single source for parents to track student data including contact information, schedules, attendance, grades, and notifications. Contact your student's school to get your activation key.
Need Help?
Contact your child's school Monday through Friday from 9:00 a.m. to 2:00 p.m. 
Contact the LCS Help Desk at (434) 515-5090 Monday through Friday between 8:00 a.m. and 4:30 p.m. 
If you are not able to connect with someone, please leave a message with a good time to call you back. 
FAQ
How do I get started with the Infinite Campus Parent Portal?
If you do not already have your activation key, contact your student's school to have one issued. Once you have received your activation key, click here for instructions to login to the parent portal for the first time. 
How do I register my student online using the Infinite Campus Portal?
Login to the Infinite Campus Parent Portal (see instructions above if you have not already created an account). Click on the Online Registration button under Family to start the registration process. 
Does each parent/guardian receive his or her own activation key and account?
Yes, Infinite Campus provides a separate account for every parent/guardian. Families may choose to share one account or activate each account that has been provided.
I have made changes to my contact information, why doesn't it show up in the Parent Portal right away?
Change requests for for student demographic, address, contact, relationship and other data through the portal must be reviewed and approved by an LCS staff member before the record is updated. Due to the high volume of requests during the launch period, please be aware that approval may take several days.
How do I change contact preferences in Infinite Campus Messenger?
Click here for a step by step guide for parents and guardians to select how they want to receive school and division messages. 
How do I set up the Infinite Campus app on my mobile device?
Download the Infinite Campus Mobile Portal application from any of the following app stores:
Note: The current version of the Infinite Campus app does not require a District ID to install. The updated version requires iOS 8+ and Android 2.3+. If your device is unable to update, use district ID: GXWMLJ
---
If you need assistance with your activation key or password, contact the LCS HelpDesk at (434) 515-5090. The HelpDesk is available from 8:00 a.m.-4:30 p.m. Monday through Friday.