Published on Thu., June 10, 2010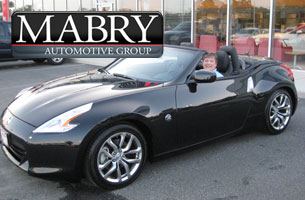 Winning Teacher of the Year created a whirlwind of emotion for Hutcherson Early Learning Center's Jan Wiley. She says it was one of the best moments of her 33 years with the Lynchburg City School Division.
But wait there's more!
In addition to the honor of being recognized as one of the division's best teachers, Mrs. Wiley got a new car courtesy of The Mabry Automotive Group. Now, Lynchburg City School's Teacher of the Year is driving a black Nissan 300 Z convertible. Mabry Automotive is giving her the car for a year.