Published on Mon., October 8, 2012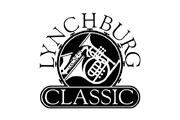 More than 20 bands from around the state will be marching into City Stadium this Saturday, October 13th, for the 38th Annual Lynchburg Classic Marching Band Competition.
The event draws bands from every corner of the Commonwealth, and gives Lynchburg City Schools a chance to show off the musical talent at every level.
The combined LCS middle school bands kick off the show with the National Anthem at 2:00 p.m. The Heritage Pride, a percussion and flag corps from Heritage Elementary School, will entertain the audience with their own youthful talent. And in addition to the out-of-town performers, the two Classic co-hosts, E. C. Glass and Heritage high schools, will showcase their marching band performances "Unlimited" and "Treasure Island."
The E. C. Glass performance "Unlimited," features music from "The Wizard of Oz" and the Broadway play "Wicked." The Big Orange Marching Machine of Heritage High School will perform "Treasure Island" featuring the exciting original score by Key Poulan.
The cost of admission is $5 at the gate, and a hand stamp will allow guests to come and go as they please, until the final note fades out at 9:30 p.m.
The Classic is hosted by both LCS high school marching bands as a joint fundraising effort. Lynchburg Music sponsors the event.