Published on Thu., August 27, 2015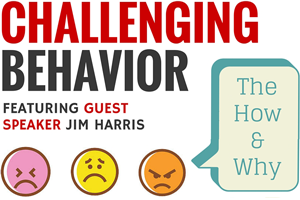 The LCS Parent Resource Services is sponsoring a free event featuring guest speaker Jim Harris. This fall he will be discussing the topic of "Challenging Behavior: The Why and How."
When: Thursday, September 10, 2015 from 5:00-7:30 p.m.
Where: R. S. Payne Elementary, 1201 Floyd Street
Who: Open to all parents, guardians, and educators
Mr. Harris has a Master's Degree in Social Work from the University of Kentucky. He owns a consulting services company and aims to help people reach their potential.
Join us for this free event! Childcare available for attendees. To reserve a spot for your child, please complete this form or call (434) 515-5180.