Published on Fri., August 28, 2015
PAUL LAURENCE DUNBAR MIDDLE SCHOOL FOR INNOVATION THEATRE PRESENTS...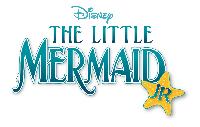 Disney's The Little Mermaid, Jr.
October 9, 7:00 p.m.
October 10, 2:00 and 7:00 p.m.
October 11, 2:30 p.m.
The Carl Anderson Performing Arts Auditorium
Tickets are $7 for adults and $5 for seniors and students. Go to MySchoolBucks.com to purchase tickets, or contact the school. 
HERITAGE HIGH SCHOOL PIONEER THEATRE PRESENTS…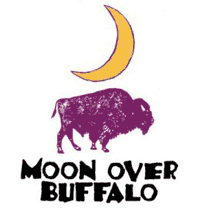 Moon Over Buffalo
October 1-3, 7:00 p.m. & October 4, 3:00 p.m.
Heritage High Auditorium
This comic play set in Buffalo New York in 1953 centers on George and Charlotte Hay, fading stars of the 1950's. On the brink of a disastrous split-up, they receive word that they might just have one last shot at stardom. Unfortunately for George and Charlotte, everything that could go wrong does go wrong, abetted by a visit from their daughter's clueless fiancé and hilarious uncertainty about which play they're actually performing, caused by Charlotte's deaf old stage-manager mother who hates every bone in George's body.
All tickets are $5.
E. C. GLASS THEATRE PRESENTS…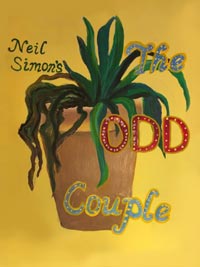 The Odd Couple (Male Version and Female Version)  
FEMALE VERSION:
September 22, 24, 26 at 7:30 p.m.
Alumni Studio Theatre
Unger and Madison are at it again! Florence Unger and Olive Madison, that is, in Neil Simon's hilarious contemporary comic classic: the female version of The Odd Couple. Instead of the poker party that begins the original version, Ms. Madison has invited the girls over for an evening of Trivial Pursuit. The Pidgeon sisters have been replaced by the two Constanzuela brothers. But the hilarity remains the same.
Directed by Ms. Jana Beeson, a 2010 graduate of E. C. Glass. Ms. Beeson holds a BFA in Theatre Studies and Stage Management from Southern Methodist University.
MALE VERSION: 
September 21, 23, 25 at 7:30 p.m.
Alumni Studio Theatre
This classic comedy opens as a group of the guys assembled for cards in the apartment of divorced Oscar Madison. And if the mess is any indication, it's no wonder that his wife left him. Late to arrive is Felix Unger who has just been separated from his wife. Fastidious, depressed and none too tense, Felix seems suicidal, but as the action unfolds Oscar becomes the one with murder on his mind when the clean-freak and the slob ultimately decide to room together with hilarious results as The Odd Couple is born.
Directed by current Glass Director of Theatre Arts and 1984 alumnus of the school, Mr. E. Tom Harris III 
Tickets are $12 for adults and $8 for seniors and students. Season tickets are available online at ecglasstheatre.org/box-office.