Published on Tue., October 20, 2015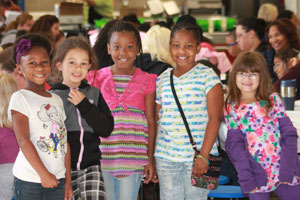 DIVISION-WIDE OPEN HOUSE
Tuesday, November 17, 2015
9:30-11:00 a.m.
WHO IS INVITED?
All parents, guardians, and relatives of prospective students are welcome. If you have pre-school aged children, are new to the area, or just need to know more about the programs we offer, we would love to have you visit our schools.
WHICH SCHOOLS ARE PARTICIPATING?
All Lynchburg City elementary, middle, and high schools. This includes 11 elementary schools, three middle schools and two high schools.
WHAT CAN YOU EXPECT DURING YOUR VISIT?
You will get a comprehensive look at the educational opportunities available within Lynchburg City Schools.
Tour your neighborhood school.
See a classroom in action during the school day.
Meet the principal and parents of current LCS students.
Take part in a question and answer session to get to know your area school and learn about our Tradition of Excellence for All.
Don't know the schools in your district? Go to www.lcsedu.net/schoolfinder to search by street name.
Call (434) 515-5076 for more information.
---