Published on Wed., November 18, 2015
Heritage singer Jaron Crawley and E. C. Glass singer Nia Dyke placed in the top three during auditions for the All-District Chorus at Lord Botetourt High School in November.
The following LCS students were selected to perform at the All-District Chorus event in February in Blacksburg. Delegates in the top 20 are recognized by place in parentheses.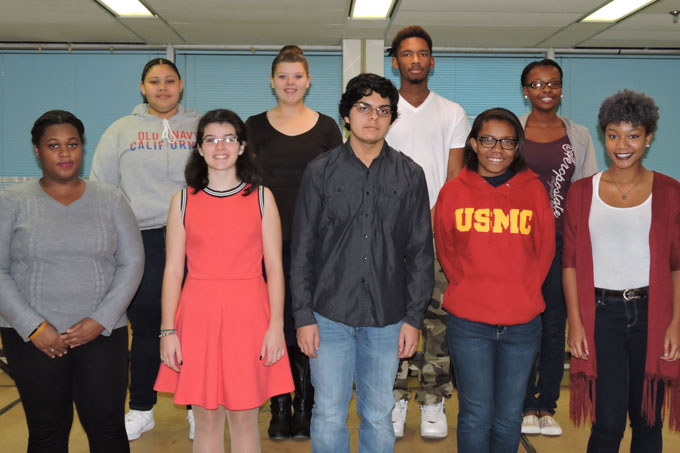 Heritage Delegates:
Crystal Haley - Soprano II (20)
Gabrielle Weeks - Soprano II
Christiana Link - Alto I (14)
N'Dea Davis - Alto II
Goodness napper - Alto II
Ta'Leyia Turner - Alto II
Julio Aleman - Tenor II
Jaron Crawley - Bass II (3)
Heritage Honorable Mention:
Sakieya Royster - 2nd Alternate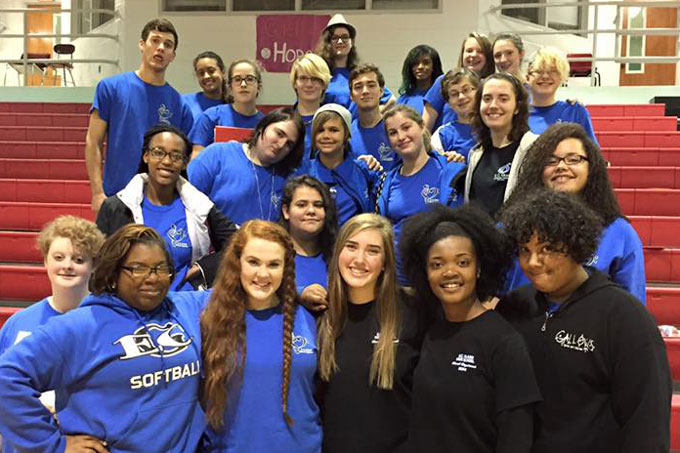 E. C. Glass Delegates:
Jennifer Coffer*, Soprano I (16)
Caroline Guske*, Soprano I (4)
Naomi Levin, Soprano I (6)
Sarah McCormack*, Soprano I (12)
Abigail Cheshire, Soprano I
Emma Eubank, Soprano II 
Lucy Jablonski, Soprano II
Emily Pawlas*, Soprano II (19)
Claire Renninger*, Soprano II
Nia Dyke*, Alto I (3)
Jerrika Martin, Alto I
Hannah Mendez-Riffe*, Alto I
Claudia Pick*, Alto I (13)
Tilyana Brewer*, Alto II (7)  
Jenna Derksen, Alto II (15)
Kobe Scott, Tenor I (7)
George Phillips*, Bass I (5)
* Candidates for All-Virginia Chorus (All-State)
E. C. Glass Honorable Mention: 
Jai Williams
Mary Anders Giavedoni
Audrey Martin
La'Kira Johnson
Geoffrey Murphy
Dillon Ingersoll