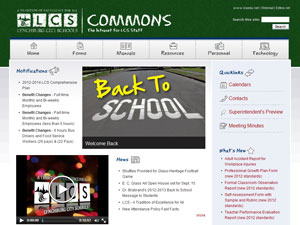 Lynchburg City Schools staff may access LCS Commons, the division's intranet, using the link below (username and password required).
 
Note: Some browsers require that you add "lcs\" in front of your username. If your LCS username is "smithxx" and your password is "password123", then enter the following in the login fields:
username: lcs\smithxx
password: password123
*LCS Commons is not available on some Android devices.