Published on Tue., April 6, 2010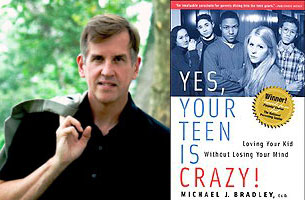 The public is invited to attend a parent workshop sponsored by Linkhorne Middle School on April 29, 2010 at 6:00 P.M. at the E.C. Glass Auditorium. The workshop will be given by Dr. Michael Bradley, author of Yes Your Teen is Crazy! and other nationally acclaimed texts. Dr. Bradley is a psychologist who has been featured in Time magazine and USA Today (to name a few!) as well as being a professional who was called upon to offer assistance to children post 9-11 when our country was faced with its most devastating losses in recent history.
The workshop — "Loving Your Teen Without Losing Your Mind" — is FREE open to the community as a whole. Dr. Bradley will host a book signing immediately following the parent workshop.