Published on Thu., April 29, 2010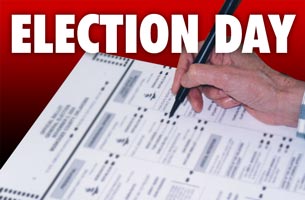 At its March 23, 2010 meeting, the school board approved an amendment to the school division's calendar so that all schools are closed on May 4, 2010, due, in part, because several of our schools are sites for voting. The administration made the recommendation to close schools on May 4 because of concerns about parking and possibly crowd control due to what could be high voter turnout. 
Therefore, we will treat May 4, 2010 as we would during an inclement weather day, using a Code 2, with the exception being that school secretaries should report. Students and teachers do not attend. Maintenance, facilities, custodial, transportation, central office staff, and administrative personnel should report.
On a related matter, please note that there is no change to the calendar regarding April 30, and thus it is still set as a teacher work day.