Published on Fri., April 30, 2010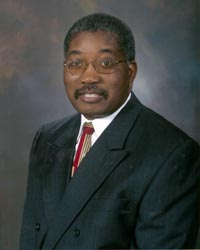 Dear Parents, Staff and Community,
The Lynchburg City School Board approved the school division's 2010–2011 general operating budget at its March 23, 2010 meeting. That budget totals $77,731,173, a decrease of more than $8,745,393, or 10 percent, when compared to last year's budget. Much of the aforementioned decrease can be attributed to reductions in state funding, for the state decreased its funding to LCS by $8,684,524, or by 17.8 percent.
Please note that we based our budget on the assumption of level funding from the city. Thus, I am grateful and very appreciative of the city manager's budget, which proposes level funding for the school division.
While developing this budget we realized the importance of keeping the community, especially our parents and staff, informed. Rumors were rampant, misinformation was present everywhere, and many people were acting on inaccurate data. We then expanded our efforts in communicating with the public, including, but not limited to, more engagement with the media, closely working with parent groups who assisted us in disseminating information, posting budget information and updates on our web site, and creating a Facebook page. We even dabbled in the use of Twitter. href="http:>
This document further supports our efforts to keep the public informed, for its purpose is to provide you with depictions of programs affected by the reductions to the operating budget. While the document does not address all of the approved reductions and eliminations from the budget, it does address a significant number of questions that our stakeholders asked us to address during the development of the budget.
Our Approach: Reduce Not Eliminate; Consider Long-Term Effects
The easy method of reducing the budget would have been to cut programs across the board. That also may have been the most irresponsible method, mainly, because the school administration wanted to protect and preserve as much as possible that which we will need in order to meet the needs of each and every child. Thus many programs, such as career tech, performing arts, remediation, Advanced Placement (AP) and dual enrollment classes, PETAL, athletics, schools for innovation, acceleration opportunities/classes, advanced classes, and pre-kindergarten classes may have been reduced but are still the valuable cogs that define LCS.
Staff Reductions
In order to balance the budget, the school administration recommended reductions in force. Therefore, this budget includes the elimination of 65.2 positions, including three administrators, 31.2 teachers, and 31 classified staff. Moreover, there are the anticipated retirement and/or resignation of at least two, possibly three, central office administrators and/or staffers. In an effort to reduce expenditures next year, we will not fill those positions at this time.
Calendar
The calendar for the 2010–11 school year will include a number of changes. Chief among those is that the number of instructional days has been reduced from 180 to 172. The main impetus for this calendar is directly related to reducing operating costs, particularly energy and diesel fuel costs. Another very noticeable change is that the calendar does not include as many work days or professional development days as previous calendars. In fact, there is only one professional development day, February 28, 2011. Other features of the calendar include the following: the first day of school is August 23; Winter Break is December 23–January 18; Spring Break is the week before Easter; the last day of instruction is May 27 and graduation is May 29. Click here for a copy of the calendar.
Career Tech
The school division's secondary schools will continue to offer a wide array of career tech classes. LCS' career tech offerings include 16 programs. One of the most recently added programs is LCS' nuclear technology program, LCS is one of only three school divisions in the country that offers this program. Currently, the 16 programs afford the school division the option of offering more than 80 career tech classes. The program's career counselor will continue to serve students.
Advanced Placement Classes
There will be no reductions in Advanced Placement class offerings next year. Students/Parents have never paid fees to enroll in the courses; however, parents are responsible for exam costs. LCS will continue to make provisions for any student needing financial assistance relative to paying the exam fees.
Dual Enrollment Courses
During previous years, the school division paid the costs of dual enrollment courses. However, during the 2010–11 academic year, if a student participates in the dual enrollment program, his/her parents will have to pay those costs. However, the school division has developed plans to assist students whose families qualify for free/reduced lunches. The cost for the course is $50 per credit hour. For students who qualify for free/reduced lunches, the cost is $25 per credit hour.
Class Size
LCS will continue to adhere to K–3 class size reduction standards as mandated by the state. Previously, the average class size in other elementary grades had been 18.1 students per class. For the 2010–11 school year, the average class sizes will be 19 students per class in elementary schools; an average of 20 in middle schools; and an average of 21 in high schools.
Schools for Innovation
The schools for innovation—Dearington, T. C. Miller, and Paul Laurence Dunbar—will continue to offer innovative programs; however, we will reduce the offerings in those programs.
Fine and Performing Arts
There are no eliminations in LCS' fine and performing arts programs.
Special Education Programs
LCS is committed to meeting the needs of students with disabilities according to the students' individual education plan.
Hutcherson Early Learning Center
The Center will move to Perrymont Elementary School in the fall. The services presently offered by and at the Center will continue to be offered once the Center moves to Perrymont.
Middle School Athletics
The school board decided not to eliminate middle school athletics, mainly because the board believed that there should be a larger, more in-depth discussion about athletics in the school division. The school board believed that eliminating the program ahead of that discussion might be counter productive to its efforts to address issues that some community stakeholders have raised.
Pre-Kindergarten Programs at Schools
There may have been some confusion relative to moving pre-kindergarten classes to Perrymont Elementary School (PES) as part of the move of Hutcherson Early Learning Center to PES. While the school division may move a small number of pre-K programs to PES, the majority of our pre-K classes
will remain at their present locations.
Energy Conservation
The school division will continue its efforts to conserve energy. Last year, because of the school division's successful efforts to conserve energy, LCS garnered Virginia School Board Association's Green Public School Challenge Award. Thus far this year, those same efforts have resulted in a 6 percent reduction in the use of energy and savings of more than $138,540. The school administration projects savings of more than $350,000 in utility costs by the end of the fiscal year.
Foreign Language
The complement of foreign language classes will continue to be present at secondary schools.
Alternative Education
LCS will make reductions in the alternative education program; however, these reductions are through attrition and/or through the reduction of staff. There will be no cuts or reductions in program offerings.
Student Parking
Currently, in order for student drivers to enjoy the privilege of parking on campus, they must pay a fee of approximately $20 per year. During the 2010–11 academic year, student parking fees will increase to $50 per year.