Published on Tue., December 7, 2010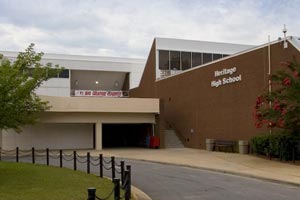 The Heritage High School Joint Steering Committee is hosting a series of community meetings concerning Heritage High School and the future of secondary education in Lynchburg.  Residents who attend will work in small groups to begin the process of identifying and discussing the issues related to Heritage High School and will also be given an opportunity to volunteer to serve on the Task Force or one of its sub-committees.  All meetings will begin at 6:30 p.m. and end at 8:30 p.m.
Dunbar Middle School Cafeteria
December 8, 2010
6:30 p.m. – 8:30 p.m.
Linkhorne Middle School Cafetorium 
December 9, 2010
6:30 p.m. – 8:30 p.m.
Sandusky Middle School Cafetorium
December 15, 2010
6:30 p.m. – 8:30 p.m.
For more information, residents may go to www.lynchburgislistening.com. Comments and suggestions may be sent to lynchburgislistening@gmail.com.