Published on Mon., July 2, 2012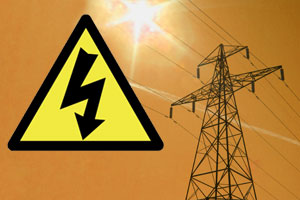 Summer School: High School
For all high school students enrolled in summer school classes and activities at E. C Glass and Heritage high schools, no school activities will take place this week. This includes drivers ed classes, SOL academies, and any other activities scheduled at the school. Summer school will resume on Monday, July 9th following the regular time schedule. However, the first semester session will extend through July 12th. The second semester session will begin on July 13th  and will end on on July 25th as scheduled.  SOL academies will also reconvene at their normal time.
Summer School: Middle School and Elementary School
No school activities will take place this week. Teachers and students should not report to school this week.  Summer school will continue on Monday, July 9th. This includes 21st Century Community Learning Centers. All students enrolled in the Engineering-Lego Enrichment Class will be refunded since this class will not be rescheduled.
SOL Content Academies
Due to the power outages, the schedule for the SOL Content Academies has changed. Earth Science, Algebra 1, Writing, and World History 2 will now take place from July 9th through July 13th. Make up days for Algebra 2, World History 1, Chemistry, English Reading will be July 16th and July 17th.
Bass Elementary School
William Marvin Bass Elementary School will be closed this week for all teachers and students, as the code 2 still applies. The following changes have been made for the first day of school, and the date for registration. Teachers should report to work on Tuesday, July 10th. Registration for school will be on Thursday, July 12, and orientation for PreK and Kindergarten will be on Friday, July 13th. The first day of school has been moved to Monday, July 16th. Anyone with questions can call Heritage High School at 582-1147 ext. 242 from 8 a.m. to 5 p.m..  Bass Elementary and the Administration Building are still without power.
12-month employees
12-month employees should continue coming to work. Heritage High School is set up for employees who have no air conditioning or power at their assigned school or building. Please talk to your supervisor to make arrangements if you cannot work at an alternate site or to make leave requests.