Published on Tue., December 11, 2012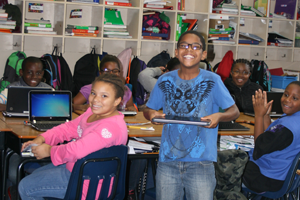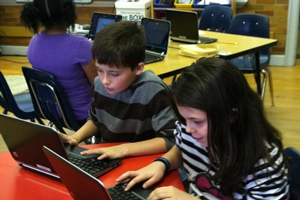 Three Lynchburg City Schools are part of a pilot program to give individual students their own laptop or tablet device for school use.
Each student in grades 4-5 at T. C. Miller and Dearington elementary schools for innovation has received his or her own HP laptop, and students in grades 3-5 at William Marvin Bass Elementary are receiving Kuno tablets.
Students will be able to use their laptops during class, and later in the school year, they will be able to use them at home as well. 
Click here for local media coverage of the laptop rollout at T. C. Miller in December.