Published on Wed., April 15, 2015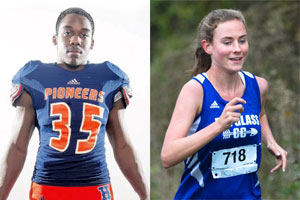 The Lynchburg Sports Club scholarship committee elected its Male & Female Scholar Athlete of the Year Award Winners for 2015. The male recipient is Frankie Hickson of Heritage High School and the female recipient is Kate Carrington of E. C. Glass High School.
Both will be recognized at the April Meeting.