Published on Mon., April 20, 2015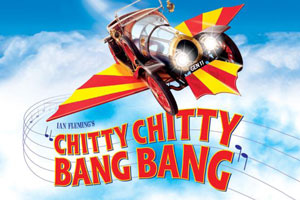 For the first time in Central Virginia, audiences can experience the magical car that flies, floats, and even thinks.
Dunbar Theatre will present Ian Fleming's "Chitty Chitty Bang Bang" at the following dates and times:
Friday, April 24, 7:00 p.m.
Saturday, April 25, 2:00 p.m. and 7:00 p.m.
Sunday, April 26, 2:30 p.m.
See Dunbar's award-winning theatre program and follow Chitty Chitty Bang Bang and the Pott family as they embark upon adventures that take them to the sky, the sea, and beyond! 
Tickets are $7 for adults and $5 for students and seniors and are available at the door or online.