Published on Mon., May 4, 2015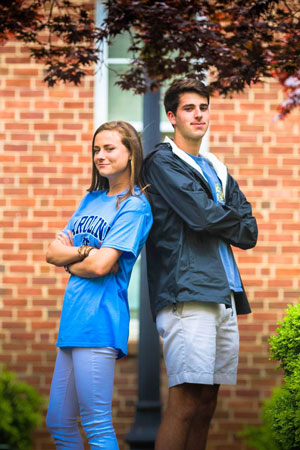 E. C. Glass High School students Peter Seufer and Kate Carrington were selected as 4A Athletes of the Year by the VHSL. They will receive a $1500 scholarship and have been invited to a special awards' luncheon on May 11th in Charlottesville, where they will be honored.
Both athletes have won numerous all-state honors, have been a part of eight state championships, and four state runner-ups, (individual and team) and combined will have won 31 varsity letters in four years. In addition, they both excel in the classroom and are great role models for our younger student athletes.
Having both the Female and Male Athlete of the Year from the same school in the same year is very rare in VHSL history.