Published on Wed., August 9, 2017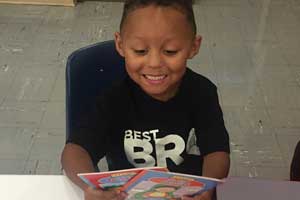 During the Lynchburg City Schools Registration Day, pre-Kindergarten students and teachers received their first fall book through the Barb's Books reading initiative. Children receive a book in the fall and another one in the spring to keep for their home library. They may also exchange and select new books at any time.
Barb's Books is a preschool initiative aimed at promoting a love of reading at an early age. The program was created in memory of longtime educator Barbara Hutcherson-Parks, who spent over 50 years with Lymchburg City Schools.