Published on Fri., March 12, 2010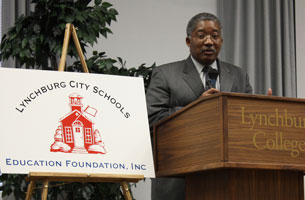 On Thursday, March 11, 2010 the Lynchburg City Schools Education Foundation hosted its fourth annual 'Breakfast with the Superintendent' at Lynchburg College. The program began with opening comments by Foundation President Bob Chapman and remarks by Superintendent Dr. McKendrick followed by our keynote address by Al Coleman, Director of Secondary Education, 'Celebrating Arts in our Schools.' Mr. Coleman's presentation addressed the critical role arts play in the development of academic skills, and why art programs are an important element to the overall success of a school division. Attendees were also treated to student artwork and a variety of performances from many of the Lynchburg City School students.
This is the fourth year the Foundation has sponsored this event which provides a unique opportunity for local business and community leaders as well as interested citizens to meet with school administrators to learn more about the Lynchburg City Schools. Past Breakfasts have featured the school division's 'Career Tech' program as well as an overview of opportunities for 'Academic Excellence.' All of these programs work together to maximize our success in educating each and every one of our students.
Over two hundred business leaders and community guests attended and supported this program. Proceeds from the breakfast are used by the Foundation to fund ongoing programs and projects designed to support the division's schools, students, and teachers through teacher grants, scholarships, recognition of scholastic achievement and our Crayons to Computers Warehouse.
The 2011'Breakfast with the Superintendent' will be held on March 10 at 7:30 a.m..
If you're interested in attending future programs, or would like to be a breakfast, teacher grant or scholarship sponsor, please call 434-522-3700 ext. 143 or email gillettejk@lcsedu.net.
Thank you to our Lead Sponsors: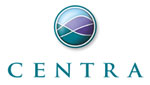 Thank you to our Table Sponsors:
Bank of the James, Candler Oil, Colonial Brokerage House/Wood & White Investment Advisors, Drs. Tim Courville and Joy Hilliard, Dominion Seven Architects, The Education & Research Foundation Inc., Genworth Financial/Elena Edwards, Genworth Legal & Compliance Departments, Lynchburg Academy of Medicine, Lynchburg City School Board, Lynchburg College, Ellen Nygaard & Judy Frantz, Piedmont Community Health Plan, Rosel & Elliott Schewel, Scott Insurance, Successful Innovations Inc.