Published on Fri., October 15, 2010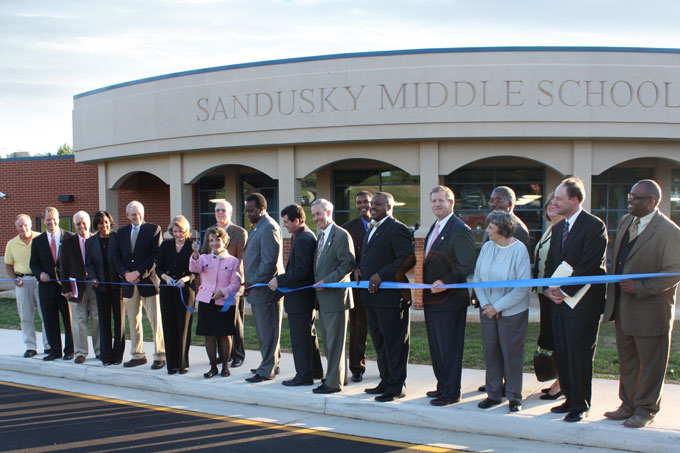 On October 14, 2010 members of city council and the school board cut the ceremonial ribbon on the new Sandusky Middle School. On June 27, 2008 city council and the school board broke ground on the site of the new building. The school board first talked about building a new Sandusky Middle in 2005.
It is the first school in this area to be LEED certified. Leadership in Energy Efficiency and Environmental Design, or LEED, is a designation given to high performance green buildings. The design of the building makes it highly energy efficient. The new building is 134,864 square feet and has three floors.