Published on Fri., January 4, 2013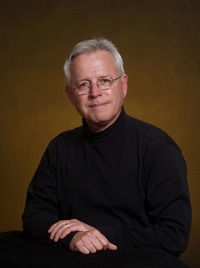 Jim Meredith, band director at Sandusky Middle School, was one of eight middle and high school band directors selected nationwide to receive the prestigious Bandworld "Legion Laureate" Award presented by the John Philip Sousa Foundation. Mr. Meredith was honored in December at the Midwest Band and Orchestra Clinic in Chicago.
The award is presented annually to eight middle and high school band directors. To receive the honor, recipients must have taught for at least fifteen years, have maintained a very high quality concert band program, and have contributed significantly to the profession through dedication to bands and band music. Mr. Meredith has been the SMS band director for the last 31 years and says he is still as passionate today as when he first started out in the profession.