Published on Wed., May 29, 2013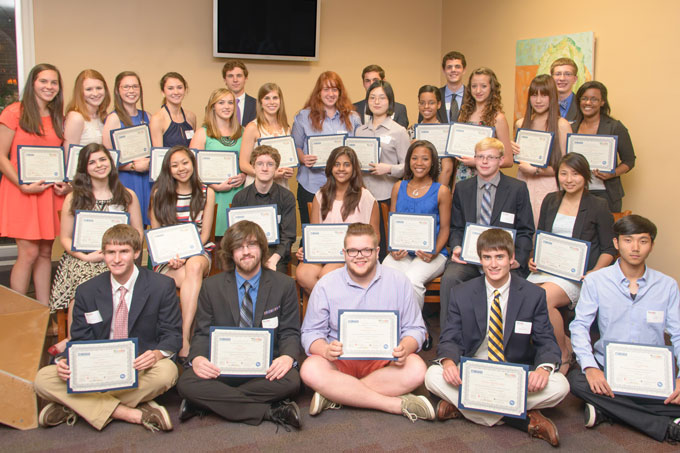 The top 15 graduating seniors from E. C. Glass and Heritage high schools were recognized at the Senior Honors Recognition Program in May for their superior academic accomplishments. The ceremony was sponsored by the Lynchburg City Schools Education Foundation, Inc.
[slideshow: 2, layout=reverse, width=300, height=200, dir=|/images/news/2013/sr-honors-2013/|yes|||||]
This year's program was supported by area colleges and universities including: Central Virginia Community College, Liberty University, Lynchburg College, Randolph College, Sweet Briar College, and Virginia University of Lynchburg.
Students were individually recognized and received a certificate honoring their success.
This year's list of honorees:
E.C. Glass High School: Thomas Blankinship, Samuel Bradford, Brian Carey, Bruce Carrington, Carson Creasy, Sabrina Gerlich, Cristina Good, Sarah Hour, Lauren Kenney,
John May, Sadika Natour, Elizabeth Pittard, Matthew Pittard, Lindsay Riordan, and Olivia Varah
Heritage High School: Yuri Bang, Ashley Baxter, Sara Castanes, Caroline Chun, Cameron Evans, Jacob Jaminet, Ye-Chan Jeoung, Lauren Lowery, Brea Marshall, Diana Milea-Ciobanu, Tiana Pannell, Bryan Rapp, Sean Warner, Anna Yoon, and Aainy Zahra