Published on Tue., June 9, 2015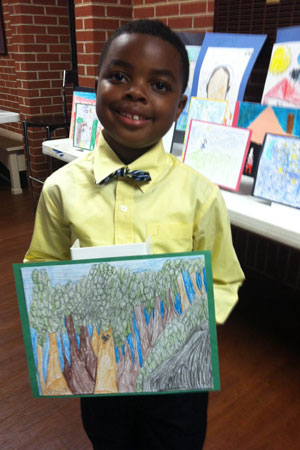 In collaboration with the Lynchburg Symphony Orchestra, 250 pieces of artwork by T. C. Miller Elementary School for Innovation students were on display in the concert hall in May as part of the "Young Artists at an Exhibition" show.
Fify-four pieces were also featured on a large screen during the concert when the selection of music that inspired his or her artwork was performed.
Every T. C. Miller student had artwork on display.