Published on Fri., March 2, 2018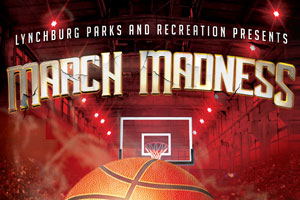 It's March Madness time in Lynchburg. Starting Friday, March 2, we hope you'll come out to the City Armory for the tip off event--four on four basketball, free food, and lots of fun for ages 13-18. Hope to see you there this Friday and every Friday in March. 
Update: NEW TIME is 6:00 until 10:00 p.m. starting Friday, March 23rd.