Published on Fri., April 10, 2020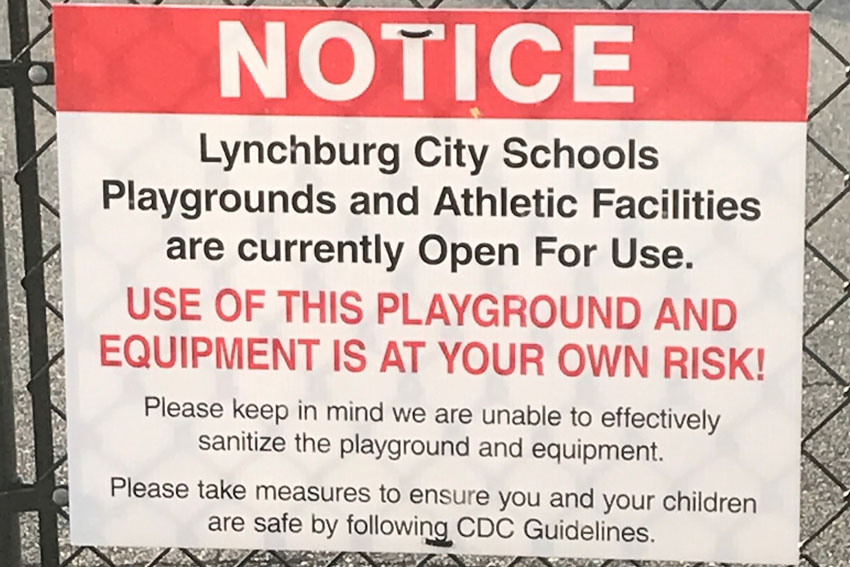 Lynchburg City Schools playgrounds are currently open for use. Use of playgrounds and equipment is at you own risk! Please keep in mind we are unable to effectively sanitize the playgrounds and equipment. Please take measures to ensure you and your children are safe by following CDC Guidelines.
Update: May 1, 2020
LCS has endeavored to keep our athletic fields open for individual use during the COVID-19 pandemic. In an effort to keep the community safe and to stop the continued gathering of large groups on LCS athletic fields, the LCS athletic fields will be closed today, May 1, 2020 and remain so until further notice. The tracks will remain open for community use. Signs will be posted on the fields at the schools.