Published on Thu., October 26, 2023
Lynchburg City Schools (LCS) will receive $20,000 this fall to enrich its arts education programs, thanks to a donation from J.Crew through AdoptAClassroom.org. Each of the division's 48 arts teachers will receive an equal share to spend on classroom supplies. 
"J.Crew believes that arts education is essential for every child's development and success. Visual arts, theater, and music are often the most vulnerable to school budget cuts," said AdoptAClassroom.org chief corporate partnerships and marketing officer Carolyn Aberman. "When J.Crew funds PreK-12 school arts programs, they are both fostering students' creative thinking and empowering art teachers, telling them what they are doing is important and of real value to our next generation of leaders."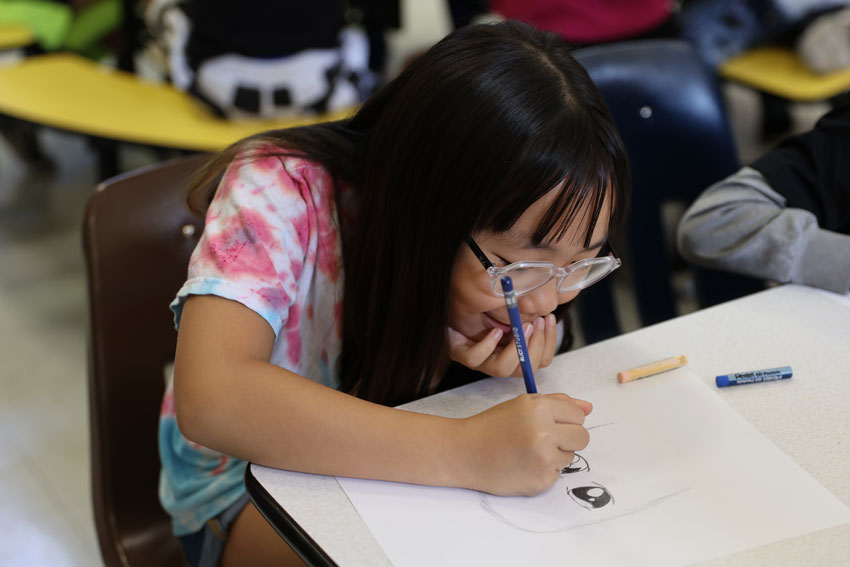 AdoptAClassroom.org is a nonprofit that provides funding to PreK-12 schools across the U.S. with the help of partners like J.Crew. The organization serves more than 20,000 classrooms and nearly 500,000 students every year. 
"We're thrilled to receive this generous donation from J.Crew and AdoptAClassroom.org. These funds will help our art teachers enrich their instruction and hands-on learning," said LCS Deputy Superintendent of Instruction Amy Pugh. 
The arts are a vital component of education at LCS, reaching thousands of students each year. With around $400 each to spend on materials, LCS art teachers will be able to provide students with an even deeper learning experience. 
"Through our partnership with AdoptAClassroom.org, J. Crew is thrilled to help foster creativity for the next generation by supporting arts education across the communities where we live and work," said a spokesperson for J.Crew.