Published on Tue., October 23, 2018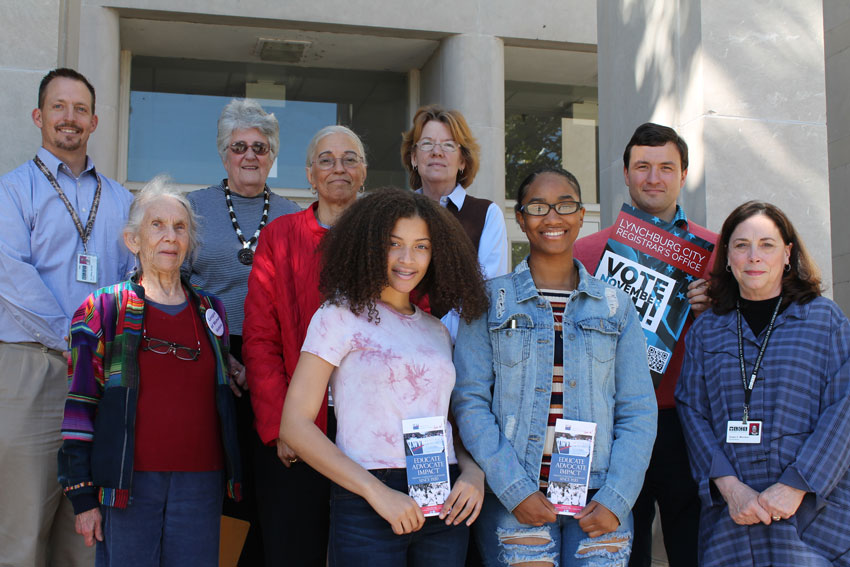 The League of Women Voters of Lynchburg recognized two high school students for their winning videos submitted to their Get the Vote Out contest earlier this year. Kristyana Kelly was awarded $250 for her first place video. According to the judges, her video had a strong impact with it's cheery "Hello Virginia" greeting and straight forward message. Micayla Bignon earned $150 with her runner up video that was selected based on its clear message and inclusion of diverse groups.
Congratulations to these students!