Published on Wed., October 31, 2018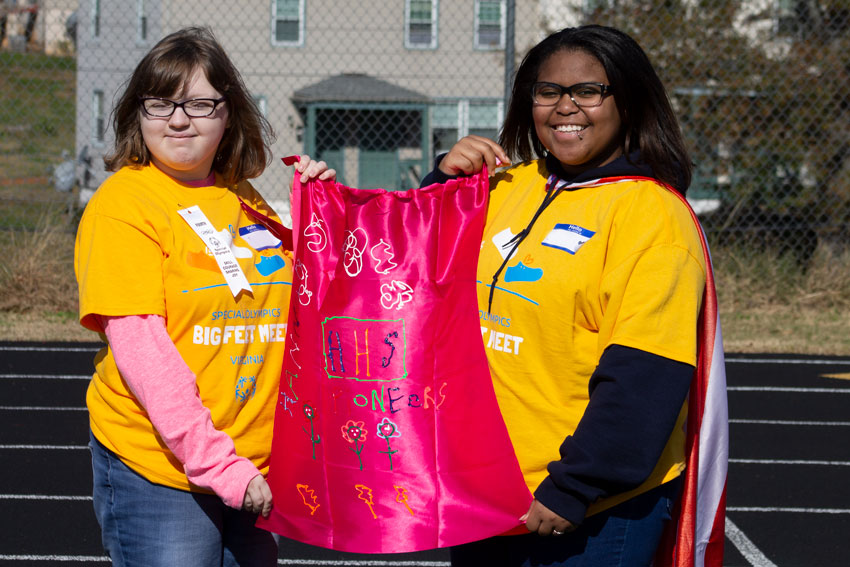 The E. C. Glass High School track was taken over by hundreds of "big feet" at the inaugural Big Feet Meet. More than 120 athletes competed in the program, which invited students from middle and high school, with and without intellectual disabilities, to compete in various track events. The program also invited involvement from the community who came out to volunteer and cheer on the competitors. 
The program was designed to allow children to get exposure and involved in sports. This opportunity encourages acceptance and sportsmanlike conduct—both excellent character-building skills for all participants. 
The Big Feet Meet helps introduce the Special Olympics Unified Champion Schools® program, which builds on Special Olympics' values, principles, practices, experiences and impacts to shape a generation that welcomes everyone.