Published on Thu., February 21, 2019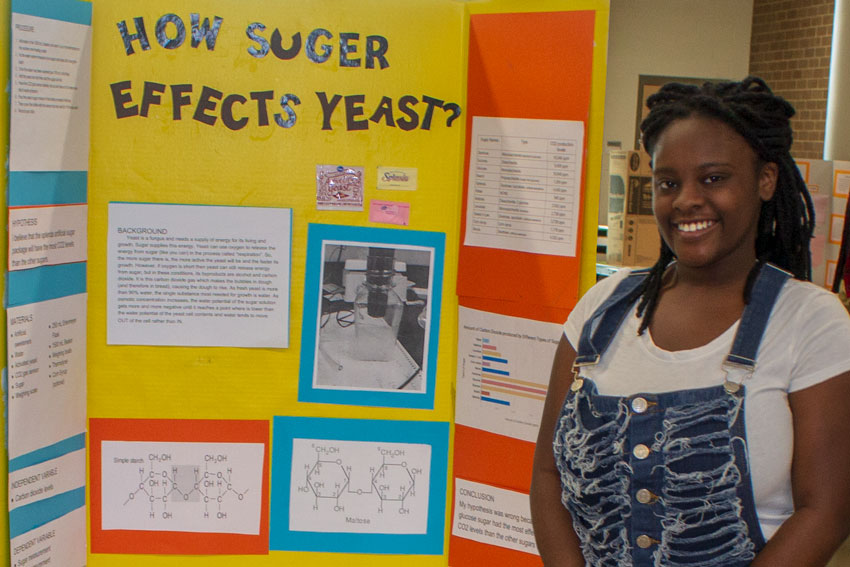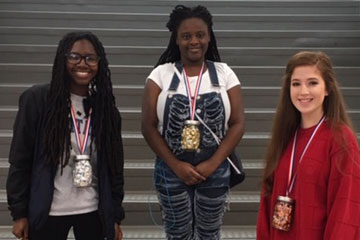 College biology students from E. C. Glass and Heritage high schools put their science skills to the test during their mini science fair. Students displayed their projects in the cafeteria at Heritage and enthusiastically explained to the judges what their project was and what they learned from it. 
Congratulations to these winners: 
1st place: Idaija Williams "How Sugar Effects Yeast" 
2nd place: Jaylin Davis "Osmosis - Insane in the Membrane"
3rd place: Kayla Manville "Plants make life Betta"
The student choices went to Jaylin Davis, Kayla Manville and Isaiah Brown, for their group project, "Will the Sound Win You Rounds." 
Stay tuned to see how these students perform at the regional science fair later this year.