Published on Tue., October 8, 2019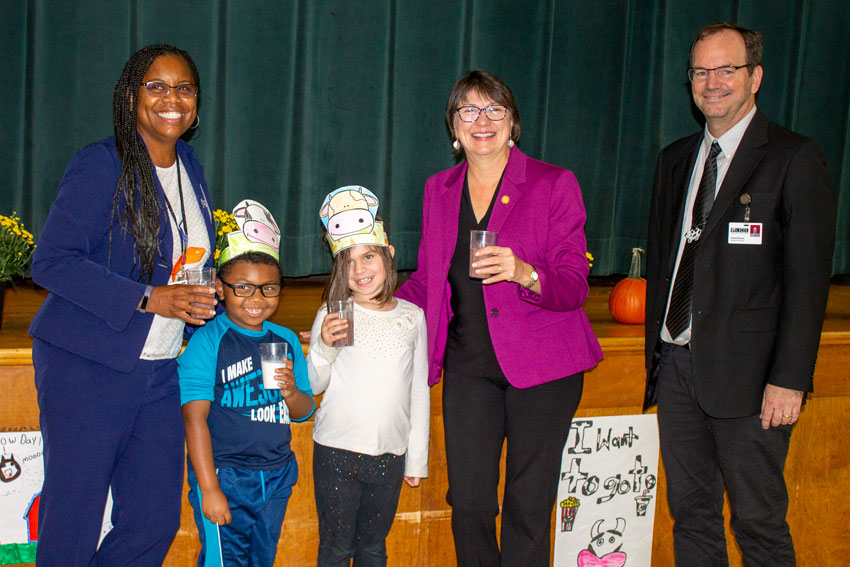 Bettina Ring, the Virginia Secretary of Agriculture and Forestry, visited Perrymont Elementary School to see how students are enjoying the locally sourced milk during their daily lunch. 
Perrymont Elementary School is one of two schools in Lynchburg City Schools to serve locally sourced milk from Homestead Creamery. During her visit, Secretary Ring joined students during lunch time to observe how this partnership between LCS and Homestead Creamery has benefited the students at Perrymont. 
Secretary Ring was also treated with a special presentation from Perrymont first graders. During the visit she participated in a roundtable discussion to hear from local leaders about how the state can support schools in the Farm to School initiative to increase local food in school meals. The Heritage High School culinary arts students provided lunch, featuring local foods, for participants in the roundtable discussion.