Published on Wed., October 9, 2019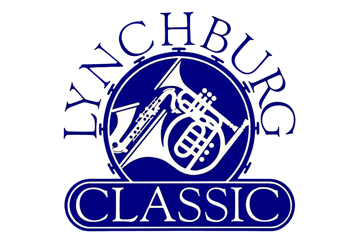 Don't miss the 45th annual Lynchburg Classic Band Competition! This long-standing tradition will be held this Saturday, October 12, 2019 at City Stadium, beginning at 2:00 p.m. with the Star Spangled Banner played by Lynchburg City Schools' bands.
This year the competition features 17 bands from around the state. The first band performance kicks off at 2:20 p.m. Also, don't miss exhibition performances by the E. C. Glass and Heritage High School marching bands. Their performances begin at 8:20 p.m.
The competing bands are Parry McCluer High School, Prince Edward County High School, Rustburg High School, Gretna High School, Covington High School, William Fleming High School, Staunton River High School, Chatham High School, Westover Christian High School, Nelson County High School, Altavista Combined School, Liberty Christian Academy, Brookville High School, Albemarle High School, Bath County High School, and William Byrd High School. Awards are slated for 9:00 p.m.
Tickets for entry into the competition are priced at $10 for Adults, $5 for Students, and Kids 5 and under get in Free! Programs will be available for sale for $5. Concessions will be available for sale all day.