Published on Tue., October 15, 2019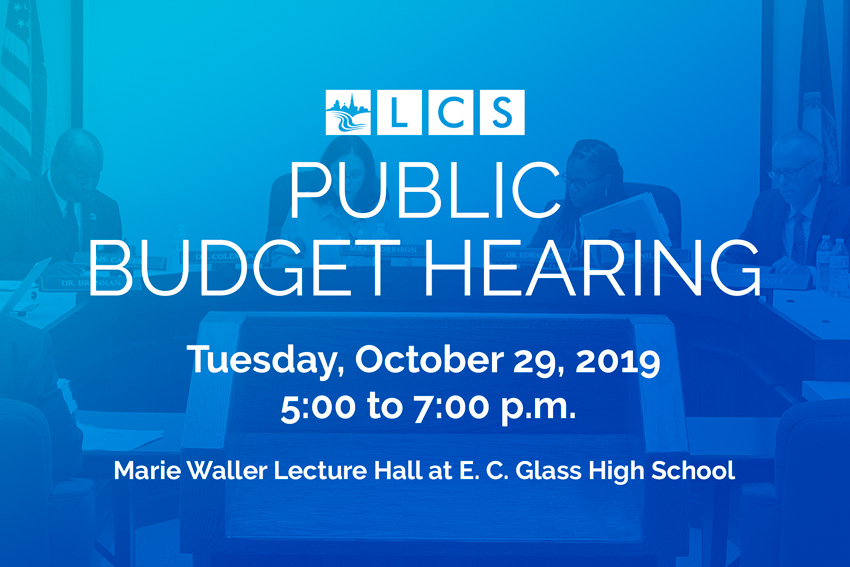 The Lynchburg City School Board and Superintendent Crystal Edwards will be hosting a Public Budget Hearing on Tuesday, October 29, 2019, from 5:00 to 7:00 p.m. in the Marie Waller Lecture Hall at E. C. Glass High School. 
The purpose of this hearing is to give LCS teachers, staff, students, parents, guardians, and members of the Lynchburg community an opportunity to provide input as we plan the budget for the 2020-21 school year. 
Please join us!