Published on Fri., November 8, 2019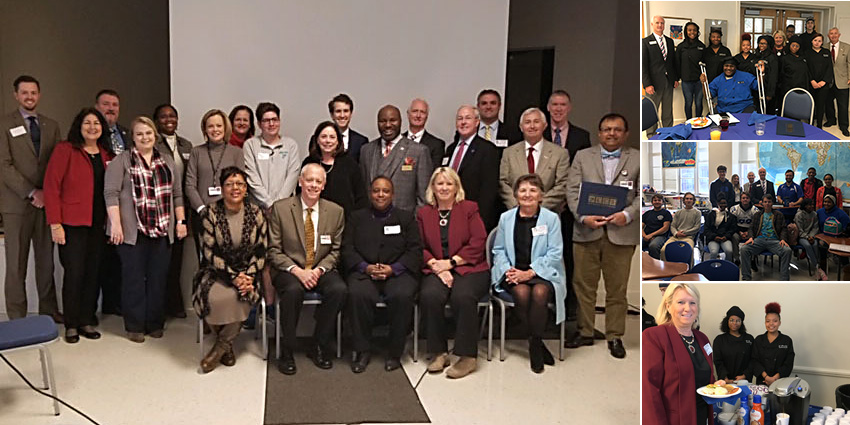 The Lynchburg City School Board hosted several local and state legislators today as part of Virginia School Board Association's "Take Your Legislator to School" month. The goal of "Take Your Legislator to School" month is to build stronger relationships between schools and legislators. This event gives legislators an opportunity to observe what is going on in Virginia schools, and it also provides students an opportunity to meet and interact with elected officials. Members of Lynchburg City Council, LCS School Board, and the LCS administrative team were in attendance to share and discuss our legislative priorities with legislators and their representatives. 
E. C. Glass culinary arts students prepared a delicious breakfast for the guests, who packed the Marie Waller Lecture Hall. Then, after the morning presentation, legislators visited the Advanced Government class where they answered students' questions about legislation related to a variety of topics.