Published on Wed., May 20, 2020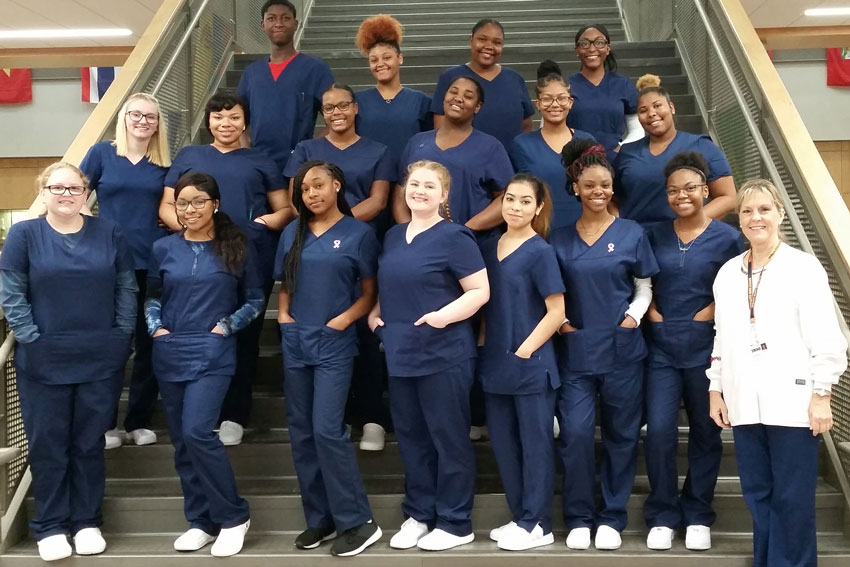 Congratulations to the following  LCS seniors who will be graduating with their high school diploma and their Nurse Aide Certificate. These students have mastered the skills for providing assistance to residents in long-term care facilities by repositioning bedridden patients, helping with personal care and daily activities, checking vital signs (blood pressure, pulse, respirations), and offering social stimulation and compassion, all with a caring and professional attitude. 
 
These talented graduates are already on the path to a successful career in the health industry at a time when these workers are needed more than ever!
Please join us in celebrating the LCS nurse aide class of 2020:
E. C. Glass Students
Madyson Banks
Decarol Crews
Shy'mel Crews
Tamika Irving
Katera Robinson
Lakayla Rucker
Andrea Smith
Morgan Snead
Heritage Students
Yenifer Barba
Ja'Dia Davis
Tishae Garrett
Hailey Matthews
Tamari Pannell
Tamia Payne
Emiya Roberson
Brianna Rose