Published on Mon., May 9, 2022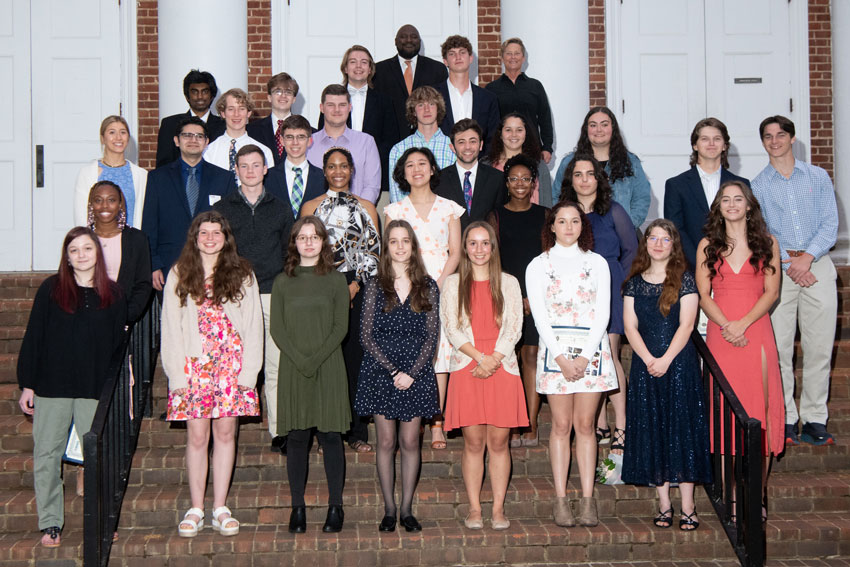 The Lynchburg City Schools (LCS) Education Foundation, Inc. partners each year with the Lynchburg City Schools to honor the top 15 seniors from both E. C. Glass and Heritage high schools for their superior academic accomplishments.  The Recognition Banquet was held Sunday, May 1, 2022 in the Memorial Ballroom at the University of Lynchburg with guest speaker, Emily Crowder, Executive Director of Global Camps Africa. This year's list of honorees includes: 
E. C. Glass High School
Charly Beasley, George Best, Isaiah Bradner, Brian Cate, Owen Dunlop, Sasha Hatch, Eric Kauppi, Ina Lynch, Brady Mandeville, Reagan Morford, Jillian Nylund, Jade Personna, Virginia Blair Trost, Eli Wood, Jeffrey Wooters
Heritage High School
Pablo Alanis, Charlie Armes, Sydney Carter, Tammy Cash, Lily Doebler, L J Green, Jayda Haynes, Carleen Howard, Erin Howard, Pranav Jothi, Eujine Kim, Alaysia Oakes, Alex Taylor, Brynn Young
LCS Education Foundation, Inc. and Lynchburg City Schools would like to thank Centra College of Nursing, Central Virginia Community College, Liberty University, Randolph College, Sweet Briar College, University of Lynchburg, and Virginia University of Lynchburg for their continued support of this event as we congratulate these seniors for their outstanding academic achievements.