Published on Wed., September 21, 2022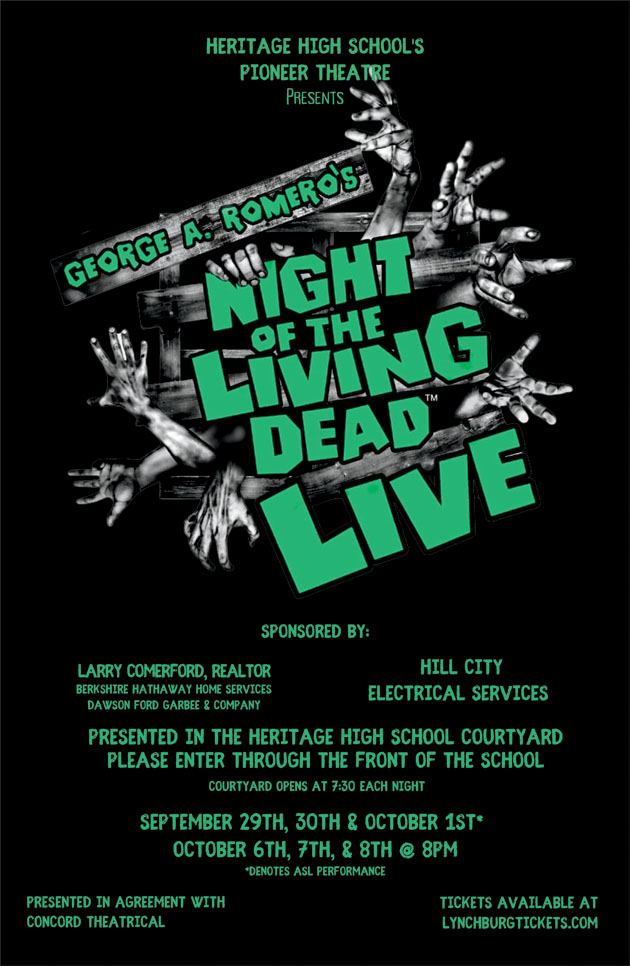 September 29-30 & October 1, 2022*
October 6-8, 2022
8:00 p.m.
Presented in the Heritage High School Courtyard
(Please enter through the front of the school.)
Courtyard opens at 7:30 p.m. each night.
Adults $8; Students & Seniors $5
Six strangers, a lonely farmhouse, surrounded by brain-eating zombies—what could go wrong? Night of the Living Dead Live is a fun and hilarious re-imagining of George A. Romero's legendary classic.
Tickets: www.lynchburgtickets.com/dead