Published on Tue., February 28, 2023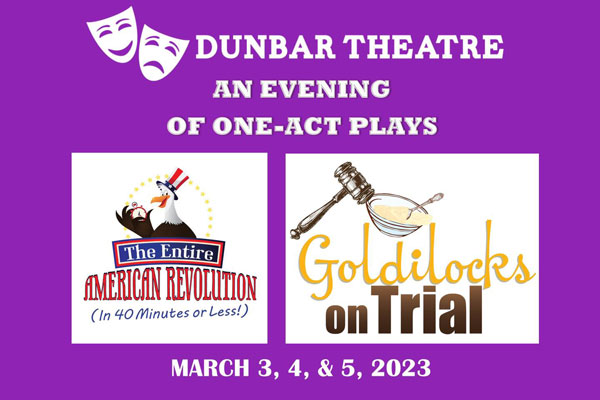 March 3 & 4 at 7:00 p.m.
March 5 at 3:00 p.m.
Adults $10; Children $5
Two one acts will be performed with an intermission in between. Get ready for a wacky history lesson with THE ENTIRE AMERICAN REVOLUTION (In 40 Minutes or Less!) and a fractured fairy tale with GOLDILOCKS ON TRIAL. Fun for the whole family!
Tickets: www.lynchburgtickets.com/one-acts