Published on Wed., May 17, 2023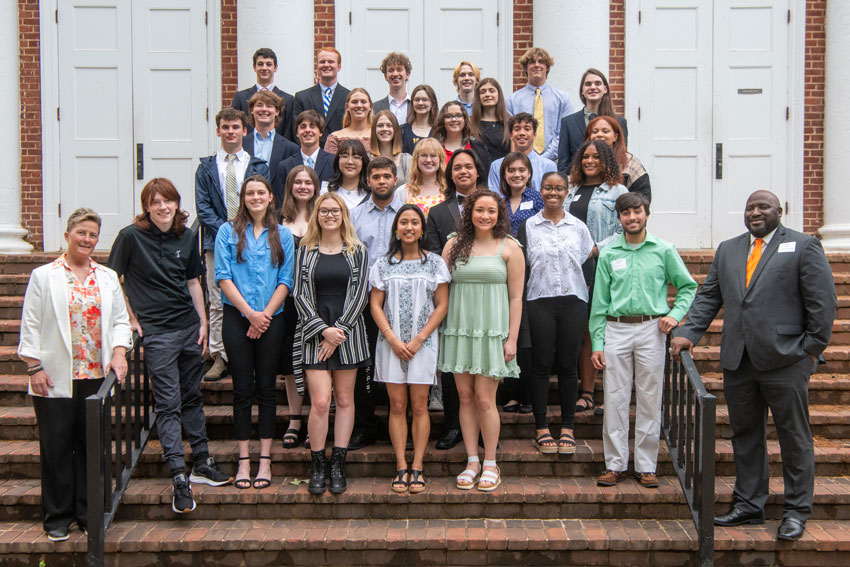 The Lynchburg City Schools (LCS) Education Foundation, Inc. partners each year with the Lynchburg City Schools to honor the top 15 seniors from both E. C. Glass and Heritage high schools for their superior academic accomplishments.  The recognition dinner was held Sunday, May 7, 2023 in the Memorial Ballroom at the University of Lynchburg with guest speakers Maddy Skorcz Ferguson and Palmer Ferguson, 2011 E. C. Glass High School graduates. This year's list of honorees includes: 
E. C. Glass High School
William Stewart Brestel, Brooklyn C. Dop, Micah Joel Eberz, Devan Nicole Funke, William Henry Hershey Gilbert, Asia Hubbard, Victoria AnnMarie Johnson, Reese Claire Kennedy, Sage Arjun Khurana, John Gilmore Lloyd, Alexandra Miller, Malanie Geeta Myaing, Marcus Obligacion, George Baber White, Gorham Walker Wood
Heritage High School
Jaelyn M. Arnold, Riley Comerford, Zachary De la Fuente, Chara Oliver Hegedus, Faith Marie Jacob, Madison Litchford, Megan Denise McMonagle, Madeline Nelson, Timothy Rory Patterson, Chloe Ro, Camden Clark Roberts, James Bowers Smallshaw, Mary-Katherine Steadman, Marshall Thompson, Aliyah S. Wright
LCS Education Foundation, Inc. and Lynchburg City Schools would like to thank Centra College, Central Virginia Community College, Liberty University, Randolph College, Sweet Briar College, University of Lynchburg, and Virginia University of Lynchburg for their continued support of this event as we congratulate these seniors for their outstanding academic achievements.