Published on Wed., October 25, 2023
The three Lynchburg City Schools (LCS) middle schools are joining forces to form the first softball team in the division for students in sixth to eighth grade. Made up of students from Dunbar, Linkhorne, and Sandusky middle schools, Lynchburg City Softball will open a new world of possibilities to student-athletes starting this spring.
"This program is needed in the community, and it's needed to make our high school softball teams more competitive. Softball is now such a core sport. It's important we provide opportunities for students to play at a middle school level," said John Hamilton, the head varsity softball coach at E. C. Glass. Hamilton is spearheading the formation of the program—a dream of his for the past several years.
Once Lynchburg City Softball players start high school, they'll already have experience with the sport under their belt. This will strengthen the E. C. Glass and Heritage high school softball programs against area competitors—many of which already have middle school programs of their own. 
"This softball program will serve our community while strengthening the division as a whole," said LCS Deputy Superintendent of Operations & Strategic Planning Reid Wodicka. "The collaboration between LCS middle and high schools will help us build a competitive and impactful program."
Already, prospective players are showing interest. This is many students' first exposure to softball, while others have experience with Little League programs. Without a robust recreational middle school softball program in the city, this program represents a needed bridge between elementary and Virginia High School League softball.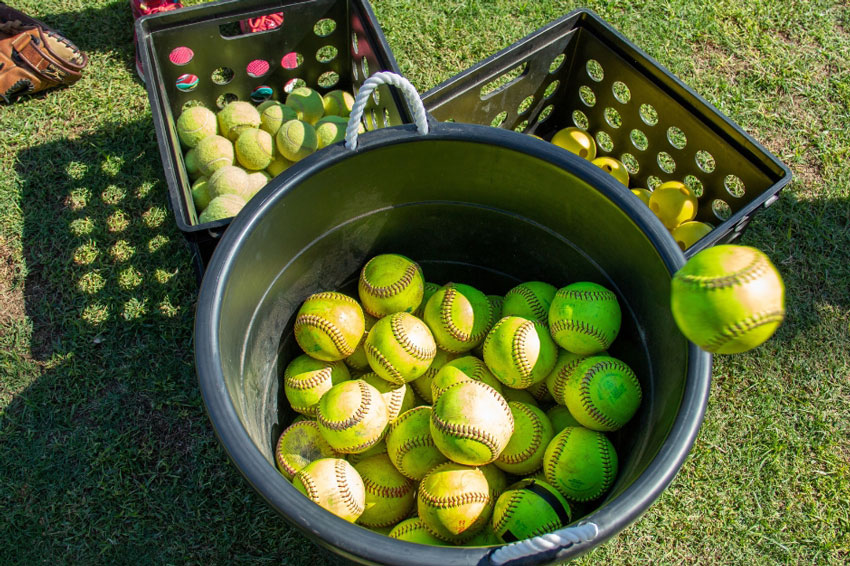 "I'm excited for the new softball program because I like working as a team. It's cool that I have the opportunity to be part of the first team in this program," said Dunbar student Raynee Cole, who started playing rec softball with students from surrounding counties last year. "I feel like I should be able to play at school so I can play with my friends if they're interested."
The Lynchburg City Softball team will practice and play home games on the E. C. Glass softball field. Prospects will be invited to participate in pre-season conditioning with the E. C. Glass softball team. This will give first-time players a chance to develop their skills before tryouts and the ensuing season.
"This program will strengthen softball across the division, and it'll make the sport more accessible to students at all three middle schools," said Heritage High athletic director Dennis Knight, who will manage and mentor the new softball coach after they're hired this winter. 
LCS is hiring an experienced softball coach to lead the new team this spring. Interested candidates can apply here. 
Each LCS middle school will host interest meetings for prospective students soon. In order to participate in pre-season conditioning and the spring softball season, students must complete Rank One athletic paperwork and upload it into the Rank One Athletic Management System.