Published on Fri., December 10, 2021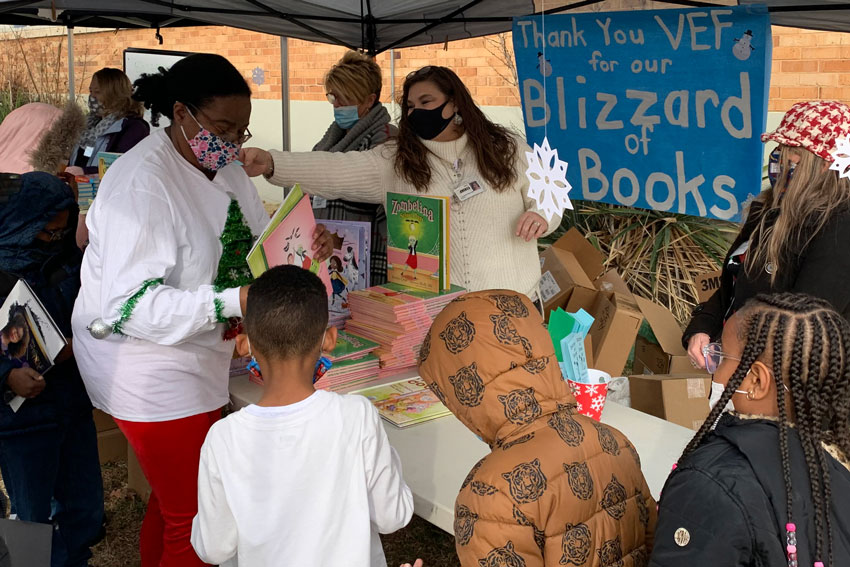 The Virginia Education Foundation graciously donated books to Lynchburg City Schools. Their mission is to support and promote organizations that will enhance children's literacy, school readiness, grade level reading, and school success for children and youth in Virginia. To celebrate, LCS will be hosting a "Blizzard of Books!" 
Students in Pre-K through Grade 5 will be visited by the Book Bus and have an opportunity to select a book of their very own to read and enjoy through winter break. Middle school students will visit their libraries to select their book choice. Each student will receive a bookmark with activities that can be done at home to go along with their new books. We hope that each family will be able to spend some time reading together during winter break.