Published on Wed., February 2, 2011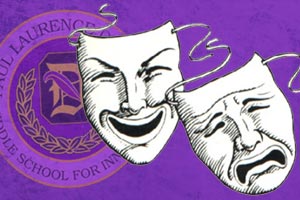 Twelve theatre students from Dunbar Middle School for Innovation spent part of their winter break in Atlanta for the 2011 Junior Theatre Festival. Under the direction of their teacher Albert Carter, the students performed School House Rock Live! Jr.. The Dunbar group was one of only fifty-four schools chosen to take part in the festival. There were about 2,200 students, parents, and directors in attendance, including groups from California, Texas, Florida, Illinois, New York and Canada. They took home awards for Outstanding Performance in Music and Outstanding Performance in Technical Theatre.  
During the three day festival the students enjoyed several other plays. The students were able to get critiques from Broadway, Hollywood and music professionals. Director Albert Carter was impressed by the messages these professionals shared with the students. "They all reinforced the importance of education and keeping the Arts alive in our schools. They encouraged the students to take an active part in their school and communities and to give back whenever and wherever they could." And to top off the trip the students experienced a professional touring company performance of Disney's Beauty and the Beast.
Mr. Carter plans to make the festival an annual event for Dunbar students. "We were very proud of our students' first showing at an international competition", he said. "Their behavior was impeccable and they were truly wonderful Ambassadors of P. L. Dunbar Middle School and Lynchburg City Schools.
Congratulations go to the cast and crew of Dunbar Middle which includes the following Dunbar students:
Jack Cobb, Carson Ferguson, Chad Gilliam, Ashlyn Goolsby, Charissa Gray, Max Gregory, Julia Hicks, Meagan Kenny, Katie Morse, Elena Roberts, Galen Shen and Angelica Walker.