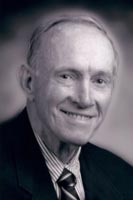 The James K. Candler Opportunity Fund is a unique scholarship which enables students who are enrolled in LCS to participate in experiences that would otherwise be financially out of reach.  Past recipients have received support for Vector Space rocketry builds and national competition, National History Day competitions, James River Association day camps, and Early College.  Some students have earned the opportunity to compete in the National Family, Career, and Community Leaders of America Leadership Conference in California and have placed at the top of their group and others have participated in the prestigious QuestBridge program.  Students who are considering advanced academic programs, have qualified for national academic competitions, or have other earned scholastic opportunities are eligible for support from this fund. 
Candler Opportunity Fund Application
The world of education continues to change and school divisions across the country are offering tremendous opportunities for their students. As Lynchburg keeps pace, we want to ensure equal access for all of our students. We believe that this is what Jim Candler worked for and we are honored to be able to offer these scholarships in his memory.  To keep this scholarship viable, donations can be made to the Lynchburg City Schools Education Foundation, ATTN:  Candler Opportunity Fund.
Interested in applying for funds? All scholarship awards will be determined by a disbursement committee that will follow these distribution guidelines:
All students enrolled in Lynchburg City Schools in grades K-12 are eligible.
Funding is designated for a one time pursuit related to academic excellence, either as part of a course of study or as an extra-curricular activity related to academics.
Funding will be based on financial need/hardship, preferably using free or reduced lunch or Medicaid as a guideline. Applicants will be required to submit a statement of need that indicates how opportunity would not be possible without this support.
To qualify for financial support, a student will need to submit the following :

Description of program participation requiring funding.
Total budget of program participation requiring funding.
Statement of need and status of assistance from social service programs such as Medicaid, SNAP, TANF, or are in foster care, or are homeless. Middle and High School students can indicate status of free or reduced lunch.
Indication of 'STEP with Links' participation (preferred but does not guarantee award and students not from this program will not be eliminated from eligibility)
250 word essay describing why program requiring funding is important to the student.
Recommendation from one or more of the following: principal, teacher, guidance counselor, Future Center director.

Scholarships will be awarded based on review of an application by at least two members of the disbursement committee and the LCS Education Foundation, Inc. executive director. 
Early College: total funding in this category is limited to not more than ½ of possible fund disbursement per year, and per student allocation is typically limited to no more than 25% of student tuition. Scholarship can be applied to tuition, fees, and/or books.
Total James K. Candler Opportunity Fund disbursement will not exceed $10,000 in a fiscal year.
Applications are rolling for most programs.  Applications for early college will be accepted between March 1st and May 31st.