Published on Fri., July 22, 2011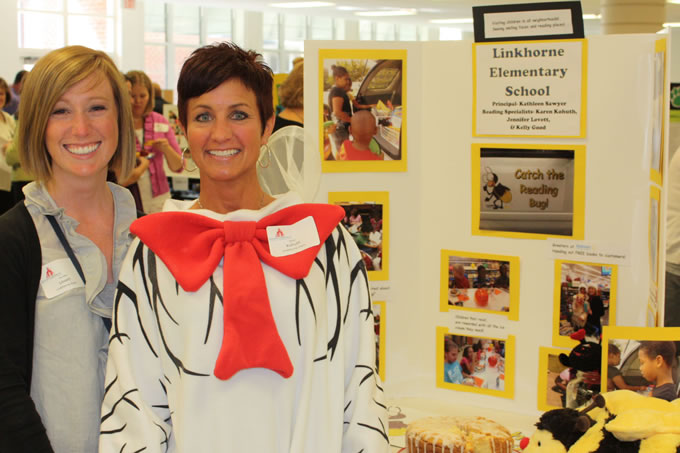 Lynchburg City Schools Education Foundation is celebrating another successful year of supporting teachers and the division's mission. It awarded 46 teacher grants totaling just over $50,000. These grants are used to create innovative, hands on lessons for students. In its 26 years of existence the Foundation has awarded over $273,000 in grants to teachers.
The Foundation also collects supplies for teachers in a warehouse they call "Tools4Schools."  Pencils, paper, and notebooks are just some of the "tools" that teachers can pick up at this warehouse. During the 2010-2011 school year, more than 300 teachers used the warehouse. In all, last year, the Foundation leveraged a $4500 investment into $30,000 worth of supplies to benefit both our teachers and our students.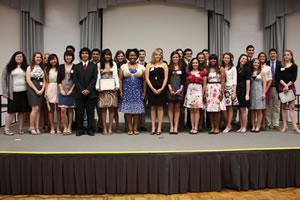 But the Foundation doesn't just support the teachers; they also recognize the accomplishments of our students by holding an annual Senior Honors Recognition program. This event recognizes the top 15 graduating seniors from each high school. In addition to the Foundation, this program was sponsored by Lynchburg's six area colleges.  The Foundation also provides scholarships for graduating seniors. They awarded $3000 during the 2010-2011 school year thanks to the support of Technical Management Resources (TMR) and the Greater Lynchburg Community Trust's Faye Marcum Mifka's fund. In addition, the Foundation bridged the gap for economically disadvantage students enrolled in Dual Enrollment Classes. Funding for these classes changed last year and the Foundation was able to supplement the student portion of these courses so students could continue with their intended course work and receive college credit without interruption.
Lastly, but arguably most important, the Lynchburg City Schools Education Foundation plays a vital role in nurturing the relationship between the division, taxpayers and local businesses in several ways. In March, the Foundation held the Annual "Breakfast with the Superintendent" at Lynchburg College, hosting an audience of 300 hundred business and community leaders.  The topic, "Transforming Teaching with Technology," was presented by Doug Wickham, Networking Administrator for Instruction. "He did an outstanding job effectively engaging the audience with his presentation and interactive demonstration," says Jodi Gillette, Executive Director of the Education Foundation.  In addition, the Education Foundation also coordinated support for the Lynchburg City Schools during budget season by arranging for leaders from various sectors of the business community and committed citizens to speak to city council about the importance of public education in our community.
To learn more about the Lynchburg City Schools Education Foundation and how you can get involved click here.