Published on Tue., January 20, 2015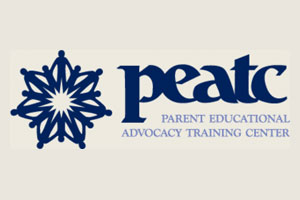 The Lynchburg City Schools Parent Resource Service will present this upcoming workshop by the Parent Educational Advocacy Training Center (PEATC) on Monday, February 9, 2015 from 5:30 to 7:00 p.m. at Sandusky Middle School.
In the event of Inclement Weather, the workshop will take place on February 18th.
PLEASE RSVP
Email or call Carolyn Martin at martincb@lcsedu.net or (434) 515-5180 if you plan to attend.
This workshop is free and open to all parents and educators in the Lynchburg community.